The can-do approach of our team help us to deliver the very best service levels for IT Support, VoIP telecoms, Connectivity & Cloud Services.

Users and their devices supported

Five-star reviews on Google
Servers managed and supported
Whatever it takes to support your business.
Aligning technology with customer goals we deliver market-leading services across Greater Manchester, the North West and the rest of the UK. 
We strive every day to be a service-first team that delivers a professional, personable service with a "whatever it takes" approach to support and projects. Our people are expert in what they do but communicate in a straightforward and helpful way to meet each individual customer's needs.

Service-first personable approach



Near 100% client retention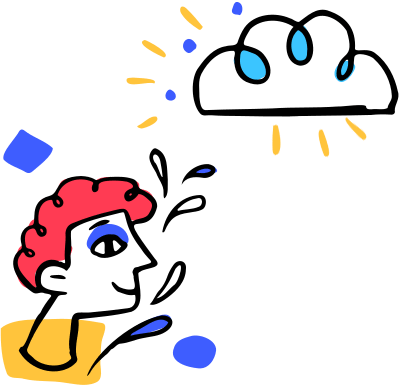 The Cloud10 team strives to smartly and efficiently deliver reliable, secure solutions that meet your needs using forward-thinking technology and practices!
We work together to achieve the highest standards whilst having fun and helping others to learn and grow
To share knowledge, plan thoroughly, anticipate to prevent problems, communicate in a helpful way
Be engaging and take time to complete tasks properly. Question constructively with a 'trust-but-verify' approach.
Go the extra mile and approach tasks in a positive way. Never give up!
Forward-thinking support from an expert team
Get in touch to hear about our inclusive service package that provides you with pro-active, innovative, enthusiastic support. Whether you're a charity, estate agency or work within any other sector, our team is here to help you achieve a pain-free IT experience.
Let us our team help yours, get in touch!
For 13 years Cloud10 has provided the best support possible without a moment of hesitation, our team is here to assist your business with any hardware, software, networking or other support issue no matter how small or large!
How can our services help you?
Cloud10 leads the way when it comes to delivering innovative, reliable and responsive IT support that is invaluable to any evolving and growing business.

Recently described as "a breath of fresh air", our dedicated IT support team is here to provide you with the best support possible.

Our own CloudDeskPro™ hosted desktop platform gives customers greater reliability than a traditional PC-based office setup.

Simple, low-cost, feature-rich telecom solutions which are hassle free with our easy 7 day setup promise.