Refer an organisation to Cloud10 and earn rewards!
We love working with new clients!
Almost as much as we love working with those we've had for years!
More than 8/10 of our customers joined us through referrals – it's our most valued way of meeting new customers.
How do the Cloud10 referral rewards work? 3 Simple steps...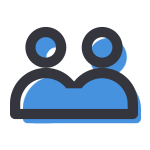 You introduce us to a person at an organisation which you think would benefit from Cloud10 tech services (you'll need to confirm you've asked them first!)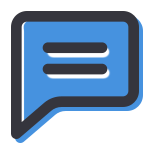 The Cloud10 team get in touch with the person you referred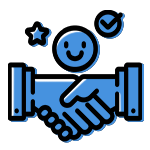 They become a Cloud10 customer, you then
earn £500 reward for your introduction!
PLUS The organisation you referred (the new customer of Cloud10) earns a £500 reward!
PLUS If you work at an existing Cloud10 customer, then your organisation also earns £500 reward
Please fill out the form below and get in touch with our friendly team!
Terms & Conditions
The referrer must first obtain permission from the person being referred to share their name, company and contact details before passing any such details to Cloud10. The referrer must also confirm in advance with the person being referred that they would like Cloud10 to contact them using these details.
Payment by Cloud10 of "referral fee" to the referrer will only be made upon Cloud10 receiving from the introduced customer a cleared payment against the first full month of support service. This excludes discounted months unless agreed with Cloud10 in advance.
Credit "referral fee" to the referrer's company (must be a current Cloud10 customer) will only be applied to the credit account held with Cloud10 and can be used in part or full against invoices for service items. Credit cannot be applied against hardware, software, 3rd party services, subscriptions or any other items. Not payable in any other way.
Payment of the "referral fee" to the referrer will be made by bank transfer to a UK bank account which must be in the name of the referrer.
If the referrer's organisation is not an existing pay-monthly Cloud10 customer, then the £500 fee paid to the referrer's organisation is not applicable. The fees to the referrer and the organisation being referred are still applicable.
For any referral fees to be applicable, the 'referred' organisation is required to spend a minimum of £375+VAT per month on Cloud10's IT Support Services (this will not include any 3rd party products or services such as licences or software).
Cloud10 have final say regarding all aspects of eligibility to the referral scheme and payments are at their discretion
Cloud10 reserve the right to amend, withdraw or restrict the referral scheme and these Terms and Conditions at any time without notice
Referrers are liable for any tax consequences of the receipt of any referral fee, and we accept no liability to referrers or their employers
"
Having worked with a lot of IT companies over the years, Cloud 10 are by far the best. All of the staff are super friendly, they make everything look super easy and nothing is ever too much trouble. They "jump on" and sort any issue there and then. They have helped me out so many times and am so glad that they look after our IT issues
"
"
Provides businesses of any size with the IT support services equivalent to a global enterprise. Hands on support whilst being across the country with rapid response. I would recommend Cloud10 to all businesses.
"
"
Really thorough and professional. Round the clock help and advice. Would definitely recommend for any business looking at dedicated IT support and cloud-hosting services. Shout out to our great Account Manager, Michael.
"
Any questions? Get in touch!

Send us a message on live chat!
Our team is waiting to help. Just click the button below or the chat window in the bottom-right!

Want to get in touch with us directly? Give our team a call to discuss any questions you may have!

If you would prefer to send us an email just use the button below and get in touch!